SKOOTAR provides Invoice Payment for Corporate User
For SME, small business owner or entrepreneur, you may have heard of Invoicing and Payment Term before. Today, SKOOTAR would like to present you how invoicing benefits to your business.
SKOOTAR let you use our services, and pays for them later. At the end of the month, we will give you an invoice in order to report you the usage and expense that you used in that month.
How's SKOOTAR Invoicing benefit to your business?
The credit term for invoicing is 15 days. These helps you enhance the ability in cash flow management, and it is time-saving since you only pay for the services once a month after you have used. Moreover, SKOOTAR provides official receipt for business purpose of deducting tax.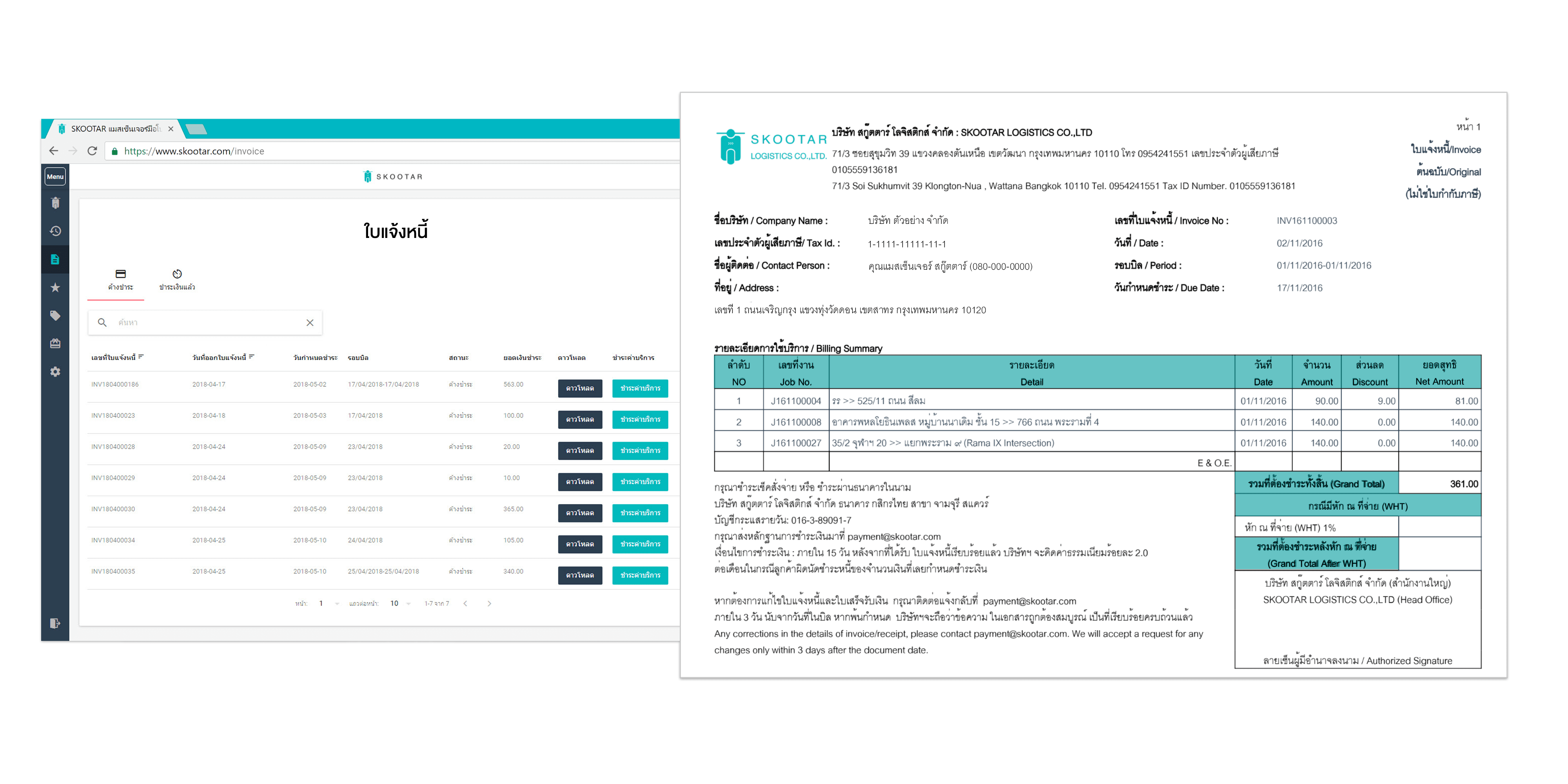 For business who wants to user SKOOTAR Invoicing
สำหรับลูกค้าธุรกิจที่สนใจวางบิลกับเรา เพียงเตรียมเอกสารดังต่อไปนี้
A photocopy of VAT Registration (VAT20)

A photocopy of Certificate of Company/Partnership Registration
Send the following information to email payment@skootar.com, it takes time around 1-2 business day for document verification.
Various payment method
We provide many payment method for invoicing as following:
Credit Card
Bank Transfering*
Internet Banking*
*additional payment fee may be charged according to the banks. Please ask the bank you pay for more information