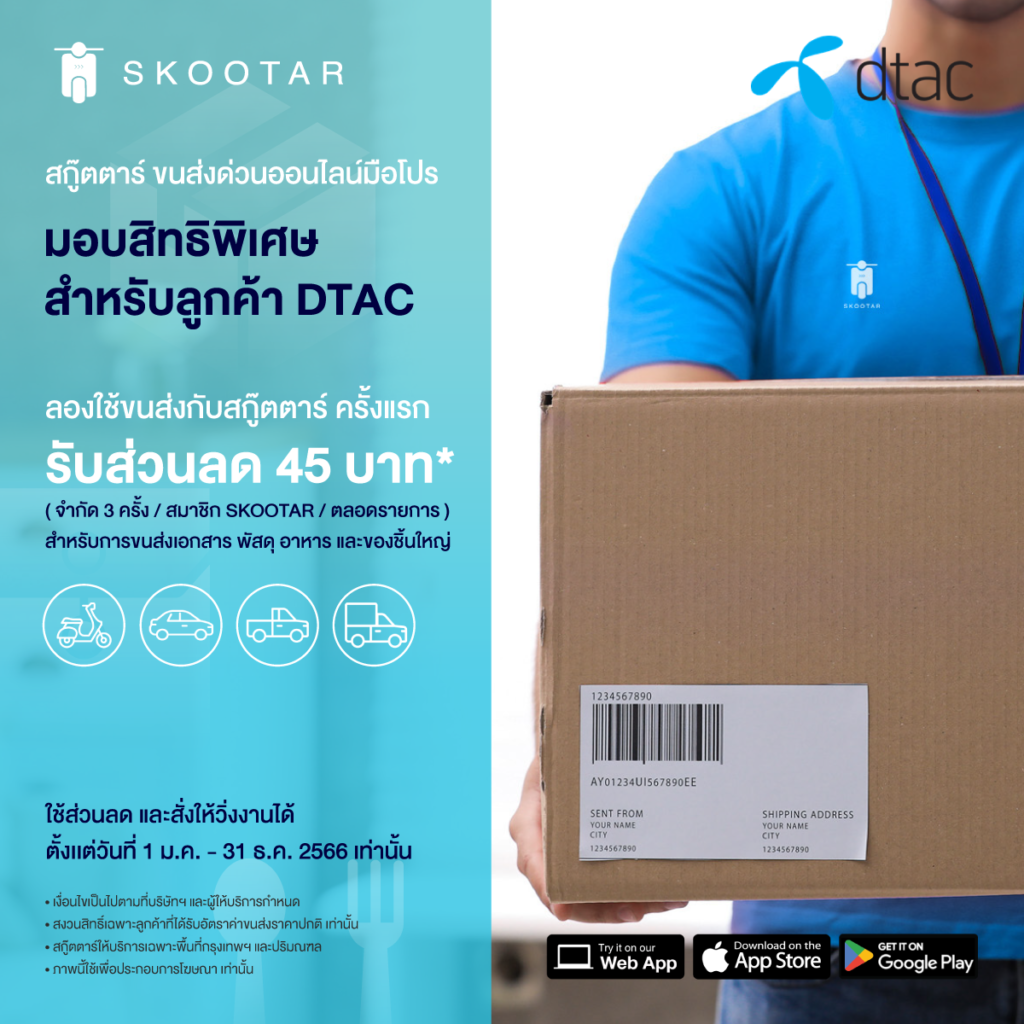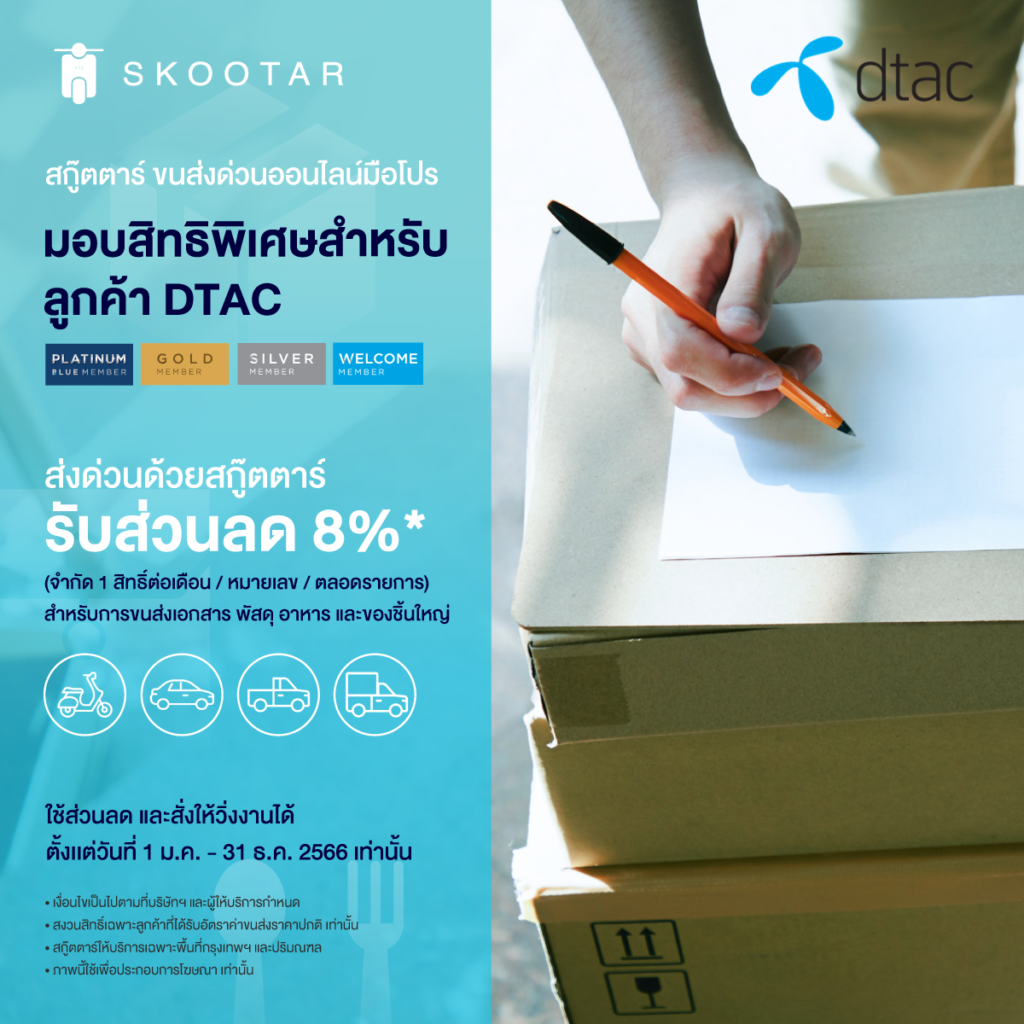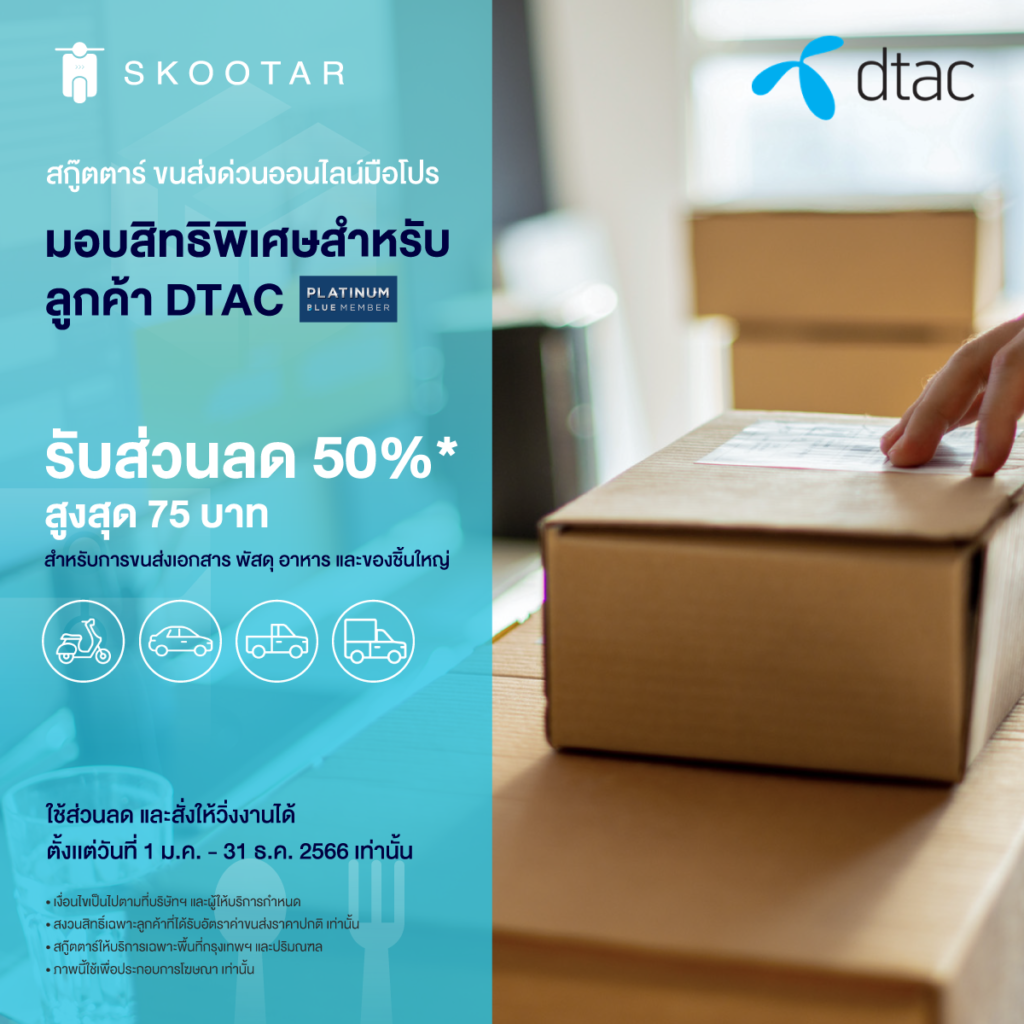 How to use SKOOTAR application
Download SKOOTAR application from App Store, Play Store or visit www.SKOOTAR.com
Identify your beginning and destination with details
Put down promotion code and submit your job request.
Terms and conditions are according to the company and service providers
Reserves the right for customers who receive regular shipping rates only.
Under terms and conditions of the company's privacy policy via http://dtac.co.th/s/Policy_en_pdf
Term & Condition
Get privilege via dtac app only
Customers bring the code that has been received by pressing to get the right to fill in at SKOOTAR to receive a discount.
This privilege can be used till 31 Dec 2023 only.
Reserves the right to change the conditions. Without prior notice and cannot be used in conjunction with any promotion on other discounts.
This privilege cannot be changed to cash.
If you find any problems using the service, please contact SKOOTAR Call Center at 02-105-4429 on business days and hours.
Services around Bangkok & Metropolitan.
Shipping costs will increase from the starting price according to the distance. and if customers use additional services You can check the price before actually using it on the website and applications.
Delivery time depends on traffic conditions and climate while on delivery process. There may be cause delivery delays.
Terms and conditions are according to the company and service providers.
Reserves the right for customers who receive regular shipping rates only.
Pictures shown is for marketing purposes only.